About IRdopto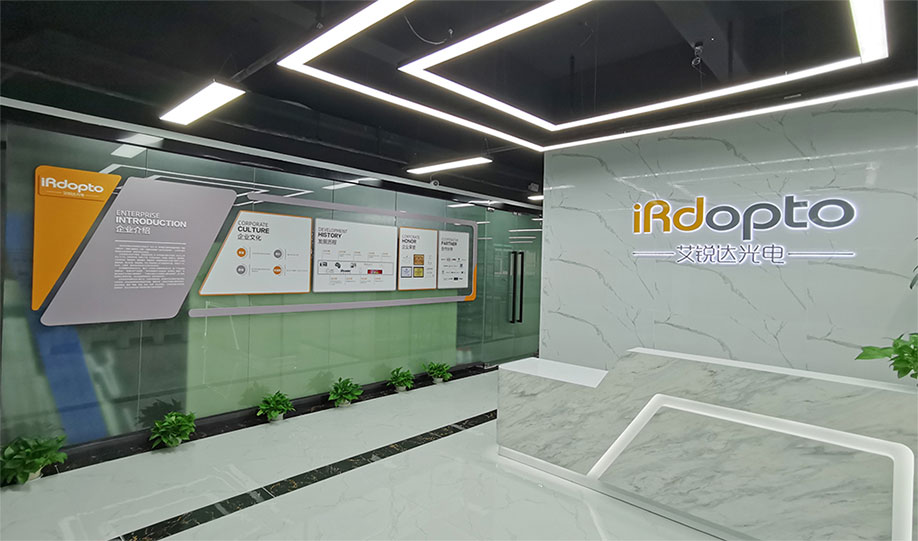 Shenzhen IRDopto Optoelectronics Co., Ltd. was established in 2013. It is a one-stop professional provider of "electric energy measurement chips + electric measurement and measurement modules | solutions + electric energy verification devices" in the field of electric energy measurement and electric measurement. Made Simple" is our corporate motto.
Irdopto Optoelectronics adheres to the technology-oriented approach. The R&D team has more than 20 years of experience in the electric energy measurement industry. 100% of them have bachelor's degree or above, and 60% have master's degree or above. They have obtained 23 patents and soft works. The company takes advantage of the core team's smart meter research and development advantages, combines the advantages of Renergy energy metering IC products, closely follows the main market of the State Grid, and provides smart meter solutions that meet the technical requirements of the State Grid Corporation for customers in the energy meter industry, including State Grid smart meters 2021 version, State Grid smart IoT meter measuring core. At the same time, taking advantage of our technical advantages in electrical measurement, we have successfully provided hundreds of electrical measurements for customers in various industries such as EV charger, smart engine rooms, dynamic environment monitoring, smart buildings, smart street lights, smart security, smart parks, and smart transportation. The measurement modules and solutions have passed the tests of CE, RoHS, Metrology Institute, State Grid Electric Power Research Institute and related standards in various industries.
Irdopto Optoelectronics is a national high-tech enterprise and has passed the ISO9001 quality management system certification. It is a member unit of "Guangdong Charging Facilities Association", "Smart Light Pole Industry Alliance" and "Shenzhen Smart Pole Industry Promotion Association", and has won the "China Charging Pile Industry Power Measurement Quality Award", "China Charging Pile Industry Annual Core Module" Brand Award", is the drafting unit of the standards of "Comprehensive Energy Power Perception Terminal" and "Comprehensive Energy Internet of Things Gateway".
Irdopto Optoelectronics is a national first-class agent and solution provider of RENERGY, and also a Shanghai BELLING, Hangshun IC HK, 2Pai SEMI, ORIENT, Guangdong HEL, WPMtek, The national first-level agent of GODETEK.
Irdopto Optoelectronics has been deeply involved in the electric measurement and measurement industry for many years, and has become the main supplier of electric measurement and measurement solutions in the smart meter and charging pile industries, and is making great strides in the field of smart electricity consumption. Looking forward to the future, Aerida Optoelectronics will provide customers with high-quality products with profound technology and pragmatic spirit, adhering to the corporate philosophy of "diligence, sincerity, trustworthiness, and sharing" and the corporate tenet of "making electrical measurement and measurement simple". Reliable product and excellent service!